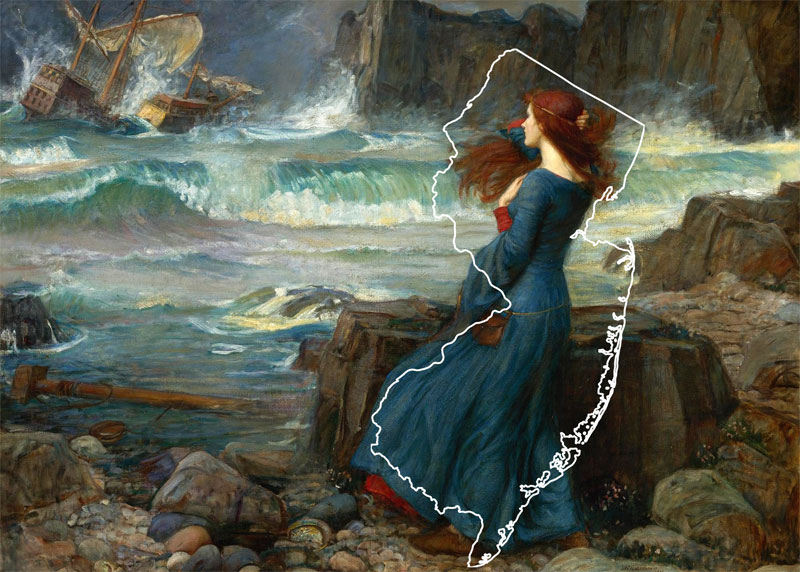 Miranda from Stormville is Shakespeare's The Tempest loosely retold in a small town in the wilds of New Jersey. Miranda Milano is young and trapped in the middle of nowhere, caring for her protective father in his state of slow mental decline. When a violent storm brings soft-hearted Will Ferdinand to her doorstep, what they share in their few hours together will change both their lives forever.
Adam Bertocci is an award-winning writer and filmmaker. His work has been praised by Entertainment Weekly, USA Today, The New Republic, GQ, The Wall Street Journal, The Guardian, Back Stage, Broadway World, E!, Maxim, IGN, Film Threat and more. His first play was the worldwide viral sensation Two Gentlemen of Lebowski, now published by Simon & Schuster, the acclaimed premiere of which (produced in New York by DMTheatrics / Horse Trade) sold out, extended and sold out again. Two Gentlemen has also received acclaim from the Royal Shakespeare Company and the Folger Shakespeare Library; AOL Pop Eater hailed Bertocci as "a Shakespeare adaptation expert". Miranda from Stormville marks his debut as a dramatic playwright and his long-awaited return to the work of the Bard.
4M, 2F — full length, two acts.
If you're interested in putting on Miranda from Stormville, particularly if you're a New York company, please drop me a line at

Development history
Workshop reading at Drama League:
Random Access Theatre, New York, NY
May 18, 2014
Miranda Milano: Rachel Riendeau
"Pops" Milano: Travis Klemm
Will Ferdinand: James Parenti
Steve Trinker: Nick Bombicino
Ariel: Laura King
Calvin: Mike Gregorek
directed by David Andrew Laws
Reading:
Playhouse on Park, West Hartford, CT
April 24, 2018