A long time ago in a galaxy far, far away…
Short film, Guy in his Basement Productions.
My job: producer-director-etc.
By far the most famous film I've ever produced, this fifteen-minute Flash animation crosses The Empire Strikes Back with Run Lola Run. It's played at festivals and conventions all across America, with stops in Canada, England and Australia. It features Will Butler of the Arcade Fire. It's won awards from legitimate fests and geek events alike.
And it's got a story all by itself, so check out its Web site.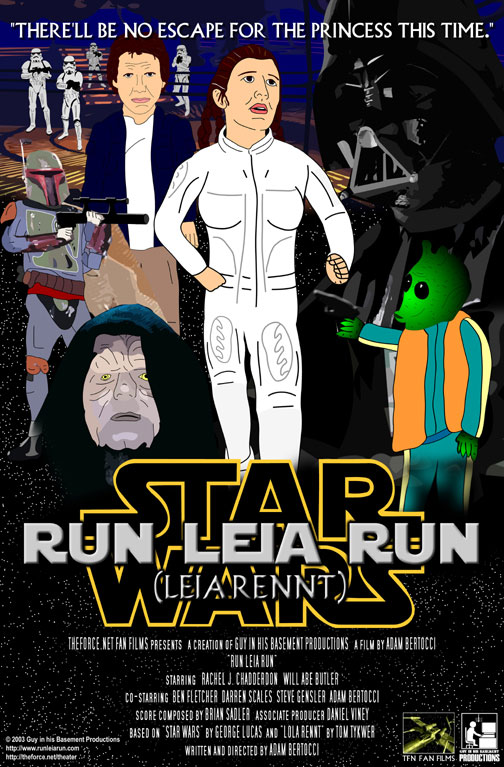 Hey, sometimes you just gotta take an idea and run with it.